Uh Oh: Lightfoot Steps In It Again
Mayor Lori Lightfoot urged Black residents to support her campaign for reelection or risk losing the seat and told people who don't support her not to vote in a vivid display of the city's racial politics during appearances Saturday on the South and West sides.


DeSantis Reacts To Biden's Ukraine Visit, Warns 'Proxy War' With China In Ukraine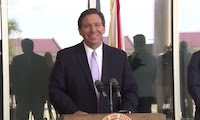 Florida Gov. Ron DeSantis weighed in on President Joe Biden's unannounced visit to Ukraine on Feb. 20, criticizing the President's "blank check" promise to the European nation and noting that the communist regime in China is greater threat to the values that the United States and its global allies uphold at this time.


Today's Edition Sponsored By:
| | |
| --- | --- |
| You Might Like | |
Advertising: Follow this link for information on reaching the GOPUSA audience.
Be Prepared!
Last weekend, we celebrated the 8th birthday of one our youngest (of 18) grandchildren. For all of us, "family events" like these offer an opportunity to reflect on the future of our progeny.


It's Now Or Never For School Choice Everywhere
This story could bring tears to your eyes. In Baltimore, Maryland, there are 23 schools in which not one single student tested "proficient in math."


Today's Edition Sponsored By:
| | |
| --- | --- |
| You Might Like | |
Advertising: Follow this link for information on reaching the GOPUSA audience.
Meet Vivek Ramaswamy, 'CEO Of Anti-Woke Inc.' Who May Run For US President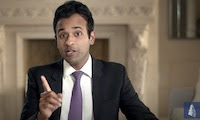 Indian-American conservative entrepreneur Vivek Ramaswamy is likely to announce his 2024 presidential bid, joining Republican Nikki Haley who formally launched her campaign on Wednesday.


Amazon Orders Workers Back To The Office, 3 Day A Week Minimum
CEO Andy Jassy said in a memo to employees the retail giant studied the work-from-home model started at the outset of the pandemic in 2020 and concluded employees are more productive when they interact in person.


Biden Ignores The 'Deplorables' In East Palestine At His Own Risk
If you want to know what disenfranchised America looks like, look no further than East Palestine, Ohio. Poor, sick, forgotten. Left out, powerless, helpless.


Today's Edition Sponsored By:
Speaker McCarthy Gives Tucker Carlson Jan. 6 Surveillance Footage
Speaker of the House Kevin McCarthy (R-Calif.) has given Fox News' Tucker Carlson exclusive access to 41,000 hours of surveillance footage from Jan. 6, 2021.


Biden Makes Surprise Trip To Ukraine, Brings America's Wallet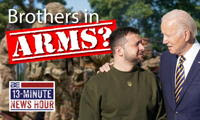 Joe Biden made a surprise visit to Ukraine... not to visit our troops (because we have none there)... but instead to pledge even more money to the ongoing war between Ukraine and Russia. This time, Biden is dropping $500 million on top of the billions already spent.