Black National Anthem At Super Bowl Stirs Controversy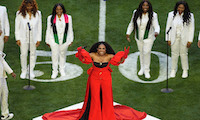 The NFL's pre-Super Bowl festivities over the weekend included a performance of a song known colloquially as the "Black National Anthem," stirring controversy and debate on social media and beyond.


Tough-Talking GOP Urged To Play 'Hard Ball' Over Illegal Immigration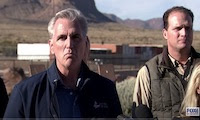 Now that the 118th Congress is in session, the Republican-led U.S. House is being asked to fight the Biden administration by following through on a long list of promises lawmakers made to American voters.


Today's Edition Sponsored By:
| | |
| --- | --- |
| You Might Like | |
Advertising: Follow this link for information on reaching the GOPUSA audience.
Man Suspected Of Killing Three, Wounding Five At Michigan State University Identified As 43-Year-Old Anthony McRae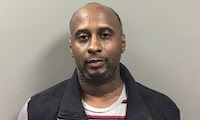 A man suspected of killing three people and wounding five more at Michigan State University before reportedly killing himself has been identified as 43-year-old Anthony McRae. It's still unclear why McRae targeted the East Lansing campus, located some 90 miles northwest of Detroit.


Ford Partners With Chinese Firm To Build New EV Battery Production Plant
The Ford Motor Co. said Monday it will partner with a Chinese manufacturer as it looks to build a $3.5 billion electric vehicle battery production facility in Michigan.


Today's Edition Sponsored By:
| | |
| --- | --- |
| You Might Like | |
Advertising: Follow this link for information on reaching the GOPUSA audience.
US Intends To Sell 26 Million Barrels Of Oil From Strategic Petroleum Reserve, To Lowest Level In 40 Years
The Biden administration plans to withdraw 26 million barrels of oil from the Strategic Petroleum Reserve (SPR) this fiscal year, after a sale of 180 million last year, effectively pushing the reserves to its lowest level in four decades.


Nikki Haley Announces 2024 Presidential Bid
Former United States Ambassador to the UN, Nikki Haley, on Tuesday formally announced that she is seeking the Republican nomination for US president in next year's elections.


Hey, Just Trust Us: Pentagon Not Sure What It Shot Out Of Sky
Depending on whom you believe, U.S. fighter aircraft were busily shooting down more CCP-owned balloons, or spy drones, or space aliens, or possibly nothing at all, over a busy weekend in which an unknown object was shot down Friday, Saturday, and Sunday.


Today's Edition Sponsored By:
Classified Paper Chase: Biden Documents Traced To Law Office In Boston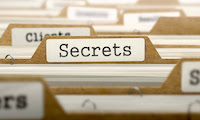 Sensitive documents President Biden took with him after leaving D.C. landed in a law office in Boston in the latest development in the shoddy handling of West Wing intel.


Spy Balloons And UFOs: Has Biden Lost Control Of US Airspace?
Americans are outraged that Joe Biden allowed a Chinese spy balloon to survey and monitor the entire country before it was shot down. Now, over the weekend, three unidentified flying objects were detected in controlled air and shot down. What is going on?