Restore Sanity: Petition To Remove Tampons From Oregon Boys' Bathrooms Goes To State Board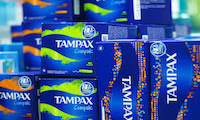 The question of whether tampons belong in boys' bathrooms goes before the Oregon State Board of Education on Monday, when the seven-person body will weigh public testimony sparked by a Southern Oregon mom's petition to scale back access to free menstrual products in public schools.


Biden Says Pandemic Is Over; Fauci, White House Walk It Back
Not so fast, Mr. President. Outgoing presidential COVID adviser Dr. Anthony Fauci on Monday walked back President Biden's assertion that the coronavirus pandemic was "over." "How we respond and how we're prepared for the evolution of these variants is going to depend on us," Fauci said.


Today's Edition Sponsored By:
| | |
| --- | --- |
| You Might Like | |
Advertising: Follow this link for information on reaching the GOPUSA audience.
A Red Wave In The Senate Is Highly Unlikely
When our Constitution was written, choosing U.S. senators was the duty of state legislators. The power to elect House Representatives was delegated directly to the people, since they represented them. But following the Civil War, disputes among state legislators resulted in numerous deadlocks.


The Queen And I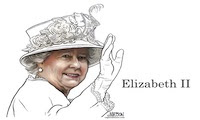 Some people over here in the former Colonies are complaining about all the heavy media coverage of the death of Queen Elizabeth II. Not me. I like watching history in real time, even if it's coming by satellite from half a world away.


Today's Edition Sponsored By:
| | |
| --- | --- |
| You Might Like | |
Advertising: Follow this link for information on reaching the GOPUSA audience.
Parents Must Be Part Of Solution To Math Problem
New research from the National Center for Education Statistics, which conducted a nationwide assessment of 15,000 9-year-old students in reading and math, found that average math scores fell 7 points since 2020 -- the first-ever decline since the 1970s.


Starbucks Closing Flagship Canal Street Location, Citing Security Concerns
Starbucks is closing its New Orleans flagship coffee shop on the corner of Canal Street and St. Charles Avenue, citing concerns over security and the safety of its employees.


Don't Say You Weren't Warned About 'Brain-Computer Interfaces'
President Joe Biden has signed an executive order that signed up the U.S. government to explore transhumanism, which combines technology and the human body, with a promise of achieving "societal goals."


Today's Edition Sponsored By:
When Asked Whether 'U.S. Forces, U.S. Men And Women, Would Defend Taiwan', Biden Replies, 'Yes'
President Biden vowed to defend Taiwan against a potential invasion by China, prompting harsh pushback from the communist government on Monday. Biden simply replied "yes" when asked during an interview on CBS News's "60 Minutes" whether "U.S. forces, U.S. men and women, would defend Taiwan in the event of a Chinese invasion."


MELTDOWN At Martha's Vineyard! Residents In Panic Over 50 Migrants
The Democrats and other members of the left have no problem with the crisis at America's southern border... as long as it doesn't affect them personally. Martha's Vineyard -- the home of the liberal elite -- is the latest "welcoming" community to not be so welcoming. Fifty illegal migrants were all it took to cause a meltdown.