Conservatives,
Even after Cuomo is out of office, his sexual harassment SCANDAL continues to take people down.
Last month, two co-founders of an anti-harassment legal defense fund RESIGNED after helping Cuomo try to COVER UP his sexual harassment case.
Recently, the president of THIS massive left-wing organization was FIRED for providing the administration THIS information about the Cuomo scandal.
Do you think the Cuomo sex scandal is dying down, or is there more that will be uncovered? Leave us your thoughts in the comments.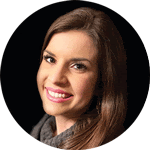 Amy Jo Underwood
Editor | RepublicPress.Media
P.S. Have you been enjoying receiving our conservative news reports? To help keep us up and running, please forward this email your friends and family, and ask them to join our newsletter by going to Republic Press' website and subscribing.
---
---
MORE FROM REPUBLIC PRESS:
Obama Traded 4 Terrorists for an Army Deserter: Now Those Terrorists are Taliban Officials
By: Konrad Holden
Satanists Sue to Defend
Abortion in Texas
By: Amy Jo Underwood
SCOTUS Forces Biden Admin to
Reinstate Trump Immigration Policies
By: Konrad Holden