AOC Blasts 'Jesus Gets Us' Super Bowl Ads, Says They Endorse 'Fascism'
Far-left Rep. Alexandria Ocasio-Cortez is under fire for claiming that Super Bowl ads meant to share Jesus Christ's message of love were trying to "make fascism look benign."


DeSantis Wins Control Of Disney's Special Self-Governing District: 'New Era Of Accountability'
Florida lawmakers have passed a bill giving control of Disney's special tax district in central Florida to a Senate-approved board, handing a victory to Gov. Ron DeSantis who pushed for the measure to make the district more accountable to voters.


Today's Edition Sponsored By:
| | |
| --- | --- |
| You Might Like | |
Advertising: Follow this link for information on reaching the GOPUSA audience.
New Hampshire Students Protest Urinal Ban In Gender Debate
Dozens of students walked out of their New Hampshire school after the district banned urinals in a compromise to a proposal that would have blocked children from using facilities based on their gender identity.


Americans In Russia Advised To 'Depart Immediately' Due To Risk Of Arrest, Terror Threat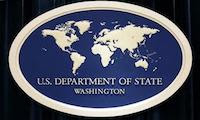 The State Department is urging any Americans who are in Russia to leave immediately, citing an elevated risk of arbitrary arrest by Russian security officials amid a more general warning of "unpredictable consequences" stemming from the Ukraine war and the "possibility of terrorism."


Today's Edition Sponsored By:
| | |
| --- | --- |
| You Might Like | |
Advertising: Follow this link for information on reaching the GOPUSA audience.
Huntington Beach City Council Votes To Remove LGBT Flag From City Hall
Huntington Beach City Council has voted to remove the LGBT flag from in front of government buildings, instead opting to only fly official government and military flags.


ChatGPT Has Passed A US Medical Licensing Exam
ChatGPT, the artificial intelligence chatbot that responds to user questions and prompts in a conversational manner and with comprehensive data, recently passed the US Medical Licensing Exam (USMLE), the standard test qualifying someone to practice medicine.


US Jets Shoot Down 4 Objects In 8 Days, Unprecedented In Peacetime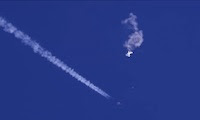 A U.S. fighter jet shot down an "unidentified object" over Lake Huron on Sunday on orders from President Joe Biden. It was the fourth such downing in eight days and the latest military strike in an extraordinary chain of events over U.S. airspace that Pentagon officials believe has no peacetime precedent.


Today's Edition Sponsored By:
Biden Takes Fire Over IRS Targeting Service Industry Tips In New Plan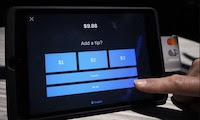 Joe Biden is taking criticism after the IRS said it will go after service industry tips in a new effort to increase collection. The IRS issued new guidance this week for a "voluntary tip reporting program" for service industry employers.


Mitt Romney Praises Biden's Response To Chinese Spy Balloon
Following a classified briefing for members of Congress on the Chinese spy balloon, most Republicans said the balloon should have been shot down as soon as it entered America. However, Republican Mitt Romney praised Joe Biden for allowing the spy balloon to travel completely across the country.