Judge Grants Trump Bid For Special Master In Document Search
The decision by U.S. District Judge Aileen Cannon came despite the objections of the Justice Department, which said an outside legal expert was not necessary in part because officials had already completed their review of potentially privileged documents.


Europe's Energy Crisis Offers A Bleak Warning For The US
If you think the worst of energy-driven inflation is over, you're unfortunately very wrong. While prices at the gas pump have settled from mid-summer highs, electricity bills are soaring on the back of surging natural gas prices. Regulators, grid operators and utilities are warning that the nation's power supply is growing alarmingly less reliable.


Today's Edition Sponsored By:
| | |
| --- | --- |
| You Might Like | |
Advertising: Follow this link for information on reaching the GOPUSA audience.
Tenants' Unions; What Are They?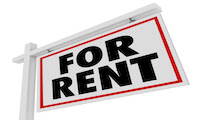 Renters have had a hard few years. With skyrocketing rent prices, and COVID-related tenant protections coming to an end, housing has become a source of anxiety for many Americans.


2 Days After Bed, Bath And Beyond Announced Store Closures CFO Apparently Fell 18 Stories To His Death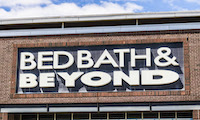 Gustavo Arnal, the chief financial officer for the struggling home goods retail giant Bed, Bath & Beyond, plunged to his death Friday in New York City. Arnal, 52, appeared to suffer from injuries "indicative from a fall from an elevated position" though the investigation remains ongoing and his cause of death will be determined by the city's Medical Examiner's Office ...


Today's Edition Sponsored By:
| | |
| --- | --- |
| You Might Like | |
Advertising: Follow this link for information on reaching the GOPUSA audience.
Biden Speech: Attempted Intimidation That Actually Reflects Desperation
For starters, we need to always remind ourselves that while Joe Biden was once again put forth as the sock puppet of the current presidential charade, he is not personally responsible for a single stance or policy being inflicted on America by the Cabal in the White House. It is beyond reason to play along with the pretense that he had any other genuine input into the vile message he delivered on September 1.


Trump Says Those Seeking To 'Destroy' Him Will Fail Again
Denouncing the relentless attacks from Democrats and those to whom Trump refers as "Republicans in name only" (RINOs), former President Donald Trump predicted the latest round of "hoaxes and scams" will only ultimately prove he "did nothing wrong."


More Americans Expect Civil War Than Not In Next Ten Years, Poll Finds
Political tensions have ramped up year after year, and now nearly half the country thinks a civil war could happen in the U.S. in the next decade. Newly released polling data from YouGov and The Economist show that "two in five Americans believe a civil war is at least somewhat likely in the next decade."


Today's Edition Sponsored By:
NYC Officials Demand Credit Card Giants Start Tracing Gun Purchases: 'Why Would You Not Want To Do This?'
Mayor Adams and Comptroller Brad Lander are seeking to use the New York City government's retirement investments as leverage to pressure the credit card industry into launching a system for tracing gun purchases, arguing that such a mechanism could help prevent future mass shootings.


White House Dumbfounded On Who Will Pay For Student Loan Bailout
Not only is Joe Biden attacking so-called "MAGA Republicans" by calling them "semi-fascist," he is also proposing one of the most fundamentally unfair policies ever. Biden is looking to force the American taxpayer (you and me) to pay for other people's student loan debt.