NYC Mayor Adams Dismisses Separation Of Church And State, Declares Himself 'A Servant Of God'
Mayor Adams dismissed the notion that there should be a separation between church and state in U.S. society on Tuesday, drawing ire from fellow Democrats who contended that line of argument runs counter to long-held American values.


L.A. Plans To Fire Right-Wing Cops, Lower Standards For Replacements
After the mayor of Los Angeles announced she is policing the city's police ranks for right-wing extremists, a law enforcement advocate is asking a common-sense question: What is an extremist in the eyes of a Democrat mayor?


Today's Edition Sponsored By:
| | |
| --- | --- |
| You Might Like | |
Advertising: Follow this link for information on reaching the GOPUSA audience.
Tucker Carlson Has Limited 'Access' To Jan. 6 Tapes, Republican Confirms
A key Republican lawmaker said Fox News' Tucker Carlson doesn't have unrestricted access to tens of thousands of hours of Jan. 6 Capitol footage, said a Republican lawmaker, coming after it was confirmed the House Speaker Kevin McCarthy (R-Calif.) handed the footage to him.


Vivek Ramaswamy: Bring Down 'Woke,' Bring Back America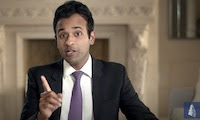 37-year-old entrepreneur businessman Vivek Ramaswamy has entered the race as the newest Republican candidate. Whether this political novice has a chance at winning the highest elective office in the land remains to be seen. But for sure he has something to say and contribute.


Today's Edition Sponsored By:
| | |
| --- | --- |
| You Might Like | |
Advertising: Follow this link for information on reaching the GOPUSA audience.
Shuffling, Stumbling, Mumbling Into War
The long, sad history of war is replete with multiple mistakes, misjudgments, erroneous information and twisted thinking by leaders before and during conflicts. Beginning in the 1930s during a worldwide depression, poor decisions by the most powerful nations on Earth resulted in the most sanguinary armed contest in history -- World War II.


Interest Payments On National Debt Will Exceed Defense Spending This Decade, CBO Says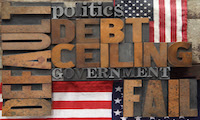 The cost of interest payments on the national debt will continue to grow as a financial burden for the U.S. over the next decade, even surpassing what the nation spends on national defense within a few years, a newly released budget analysis shows.


Lightfoot Out! Why She Lost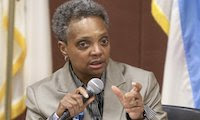 Chicago Mayor Lori Lightfoot's failure to advance to a runoff election Tuesday represents an astonishing fall from power four years after she was ushered into City Hall with a promise of reform.


Today's Edition Sponsored By:
Joe Biden's Child Labor Scandal
Joe Biden's opening of the border has led to a lot of unintended consequences. Who, for example, would have guessed that 19th-century-style or fourth-world child labor would be making a comeback in the States? Even the New York Times has noticed:


Is Joe Biden Too Old? Biden Says Age Isn't An Issue
Is Joe Biden too old to run for reelection? During a recent interview with ABC News, Biden said "just watch me" in answer to a question on whether his age is an issue for the 2024 presidential election. Having YOU been watching? Should Joe Biden run again?