California To Consider Banning 'Racist' Police K9s For Arrests, Crowd Control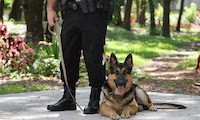 California lawmakers filed legislation this week to ban the "racist" use of police canines for arrests and crowd control, sparking some backlash from law enforcement.


SC's Nikki Haley Says US Needs Consensus On Abortion Restrictions; Do You Agree?
Former South Carolina Gov. Nikki Haley said the country needs a consensus on abortion and said she would not support a complete ban.


Today's Edition Sponsored By:
| | |
| --- | --- |
| You Might Like | |
Advertising: Follow this link for information on reaching the GOPUSA audience.
IRS Leaked Thousands Of Americans' Tax Filings; Congress Demands Answers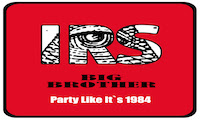 The new head of the powerful House Ways and Means Committee blasted the Biden administration for giving few answers after thousands of taxpayer files were leaked to an outside group.


US Says China 'Considering' Sending Lethal Assistance To Russia
The United States on Monday warned that China would face "real consequences" if it were to provide lethal assistance to Russia in its invasion of Ukraine.


Today's Edition Sponsored By:
| | |
| --- | --- |
| You Might Like | |
Advertising: Follow this link for information on reaching the GOPUSA audience.
Winnipeg Police Investigating Machete And Bear Spray Attacks
At least four incidents were reported downtown and in the West End neighborhood on Sunday morning, CBC News reported. At least one of those incidents involved an attack with a machete.


Biden In Kyiv To Reaffirm US' 'Unwavering Commitment To Ukraine's Territorial Integrity'
US President Joe Biden, who arrived in a surprise visit to Kyiv on Monday, reaffirmed America's unwavering commitment to Ukraine's democracy, sovereignty, and territorial integrity.


Eating Their Own In The Golden State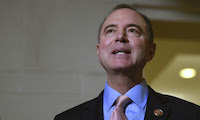 History shows that leftists always end up eating their own, as they continually jockey for the top rung on their political ladder. This week's target is the odious Congressman Adam Schiff.


Today's Edition Sponsored By:
The Willful Neglect Of The American People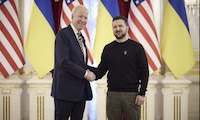 This week marks one year since Russia invaded Ukraine. The war has been extremely costly for both sides. While Russia has been condemned by the international community for their aggression, Ukraine has been receiving significant support from many European countries and the United States.


'Mayor Pete' Buttigieg Really LOVES Trains, Just Not In East Palestine
Transportation Secretary Pete Buttigieg says he's qualified for the job, because he "really loves trains." However, Buttigieg is a complete failure whether he's dealing with cars, planes, OR trains. His comments regarding the train derailment disaster in East Palestine, Ohio are a perfect example.