Dear Friend,
Our district is fortunate to have a rich history filled with stories about incredible people and acts of service. One of those people is Mrs. Ella Breedlove Speed of Apalachicola, who turns 102 on Saturday. Mrs. Ella is a pillar in her community and a role model for many. It is a privilege to know her and call her "my friend." Happy birthday, Mrs. Ella!
Here is some more good news to help you through your week -
On September 18th, 2021, Seth Hulett suffered a near-deadly heart attack while performing in his band in Inglis. After Hulett fell off the stage, his friend and former firefighter performed CPR on him until a Levy County EMS crew arrived. After three attempts with a defibrillator, EMS crews got Hulett's heart started and then transported him to the hospital. One year later, Hulett alongside his family was able to meet his rescuers for the first time to show their appreciation. Read more here.
In recognition of her countless years of dedicated service to the preservation of African American history, the city of Tallahassee recently honored Althemese Pemberton Barnes by dedicating a park in her honor. Several dozen members of the Tallahassee community, including city leaders, were in attendance to celebrate at the Smokey Hollow Commemoration. Barnes is now featured prominently on a mural that displays pictures of her throughout her time and work for the community. Read more here.
Local organization Feed the Gulf Coast reports one in eight people experience food insecurity in Florida. That's why they teamed up with Winn-Dixie and other local organizations to feed those in need in Bay County. Five hundred families were fed at Messiah Lutheran in Panama City last week. They distributed nearly 25,000 pounds of food, including fruit, produce, frozen chicken, and Coca-Cola products. Organizers said the event was important for an area hit hard by food insecurity. Read more here.
As we continue taking measures to combat COVID-19, maintaining your mental health may become more difficult. I encourage you to visit this page if you are experiencing anxiousness or hopelessness.

If you want to receive more updates and content from me, click the button below to subscribe. You can also follow me on Facebook and Twitter for more positive news and real-time updates.



Sincerely,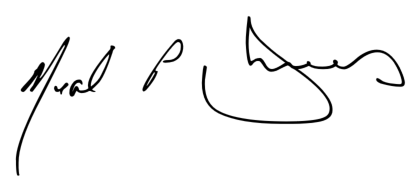 Neal Dunn
Member of Congress
Washington D.C. Office
316 Cannon House Office Building
Washington, DC 20515
Tel: (202) 225-5235
Fax: (202) 225-5615
Panama City Office
840 W. 11th St. Suite 2250
Panama City, FL 32401
Tel: (850) 785-0812
Fax: (850) 763-3764
Tallahassee Office
300 South Adams Street
Tallahassee, FL 32301
Tel: (850) 891-8610
Fax: (850) 891-8620