Senate Approves Judicial Nominee Who Refused To Disavow Racial Quotas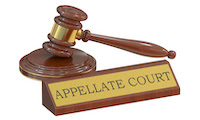 The U.S. Senate on Feb. 13 advanced two of President Joe Biden's judicial nominees, including one who refused to disavow racial quotas. Republicans, however, have concerns about Cindy Chung due to her past comments on racial quotas and abortion.


Study: Half Of Americans Believe News Organizations Intend To Misinform
Americans' distrust of the national news media continues, according to a recent study published by Gallup and the Knight Foundation. The results show that half of Americans believe national news organizations intend to mislead, misinform or "persuade the public to adopt a particular point of view through their reporting," says ABC News.


Today's Edition Sponsored By:
| | |
| --- | --- |
| You Might Like | |
Advertising: Follow this link for information on reaching the GOPUSA audience.
Will Vigilante Justice Replace Corrupted Criminal Justice?
The Constitution is our pact of civilized behavior. From it we've derived a system of institutionalized justice, which we call our criminal justice system. It's intended to include checks and balances to protect defendants from biases and ensure fair adjudication of their charges.


Doctors And Nurses Are Not Racists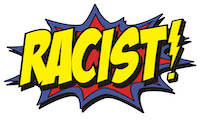 Doctors and nurses are not racists. They're everyday heroes. But left-wing activists and their media allies, including The New York Times, blame health care workers for the poorer health outcomes of Black patients. That's a cheap shot and a lie.


Today's Edition Sponsored By:
| | |
| --- | --- |
| You Might Like | |
Advertising: Follow this link for information on reaching the GOPUSA audience.
Man Threatened To Drive Into Kari Lake Rally: Police Report
A man threatened to drive his jeep into an Iowa venue where Arizona GOP gubernatorial candidate Kari Lake was holding a rally several days ago, according to police. According to a police report from the Ankeny Police Department, a man described as "scruffy and big" was threatening the security of Lake at an address that she was attending.


Google To Launch Fresh Campaign Aimed At 'Prebunking' Alleged Disinformation
Google plans to announce a new social media campaign aimed at combating disinformation, according to a report from the Associated Press.


Bipartisan Senators Demand Answers Following Ohio Train Derailment
Buttigieg has responded to criticism over the derailment by attempting to divert at least some of it to the former Trump administration, stating the Biden administration is "constrained by law on some areas of rail regulation," ...


Today's Edition Sponsored By:
'Second Amendment Sanctuary' Ruling In Oregon Deals Blow To Gun Rights Ordinance
The Oregon Court of Appeals set a national precedent Wednesday as it voided a controversial gun rights ordinance that claimed state and federal firearms regulations didn't apply in Columbia County.


Spy Balloons And UFOs: Has Biden Lost Control Of US Airspace?
Americans are outraged that Joe Biden allowed a Chinese spy balloon to survey and monitor the entire country before it was shot down. Now, over the weekend, three unidentified flying objects were detected in controlled air and shot down. What is going on?