Hershey's Use Of Transgender 'Woman' In Promotion Spurs Boycott Calls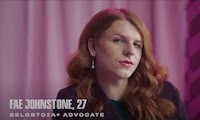 Calls for a boycott of Hershey's products erupted on Twitter Wednesday over the company's decision to feature a transgender woman in its International Women's Day promotion in Canada.


Biden Takes Fire After Vowing To 'Ban Assault Weapons Again, Come Hell Or High Water'
President Joe Biden pledged in a speech late Wednesday to ban "assault weapons," but critics were quick to push back. Biden made the statement during his remarks at the House Democratic Caucus Issues Conference.


Today's Edition Sponsored By:
| | |
| --- | --- |
| You Might Like | |
Advertising: Follow this link for information on reaching the GOPUSA audience.
Biden Flip Flops On DC Crime Laws
President Joe Biden said Thursday he is willing to sign a Republican-sponsored resolution blocking new District of Columbia laws that would overhaul how the nation's capital prosecutes and punishes crime.


Kemp Questions Letting Affluent, White Buckhead Leave Atlanta As Vote Looms
Georgia senators could vote Thursday on two bills allowing the upscale Buckhead neighborhood to secede from the city of Atlanta, even as Gov. Brian Kemp cast doubt on the effort, making clear it faces an uphill political battle.


Today's Edition Sponsored By:
| | |
| --- | --- |
| You Might Like | |
Advertising: Follow this link for information on reaching the GOPUSA audience.
China Warns Elon Musk, Tesla Against Speaking Out About Wuhan 'Lab Leak' Theory Of Covid
China has warned Twitter owner Elon Musk to stop promoting the theory that the Covid virus leaked from a Wuhan lab, with the Chinese Communist Party-run tabloid Global Times delivering a cryptic message.


Year After Sentencing, Actor Jussie Smollett Appeals, Claiming His Double-Jeopardy Rights Were Violated, Trial Judge Biased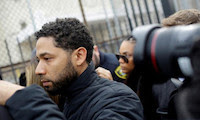 Nearly a year after being sentenced to five months in jail, only to be released on bond days later, former actor Jussie Smollett has filed his long-awaited appeal claiming his indictment by a special prosecutor was invalid due to double-jeopardy concerns and that the trial judge was biased against him.


Time For Real Republicans To Stand Up!
For the vast majority of those who embrace the "MAGA" phenomenon, enthusiasm and loyalty are not directed personally at President Trump. Rather, it is a show of support for the pro-America agenda he has so boldly and unwaveringly advanced.


Today's Edition Sponsored By:
DC Council Proposes Reparations For Black Residents In Nation's Capital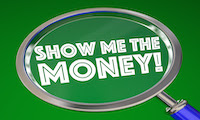 The District of Columbia City Council reintroduced legislation to establish a reparation fund for black residents who have been "directly wronged and traumatized by the ills of slavery."


Is Joe Biden Too Old? Biden Says Age Isn't An Issue
Is Joe Biden too old to run for reelection? During a recent interview with ABC News, Biden said "just watch me" in answer to a question on whether his age is an issue for the 2024 presidential election. Having YOU been watching? Should Joe Biden run again?