Submitted by: Conservative 2 Conservative
"The contribution to this article of S. Ramadan's writing is greatly acknowledged."
"Hogan Lovells LLP, another U.S. firm hired by the Saudis, is registered to work for the Royal Embassy of Saudi Arabia through 2016, disclosures show. Robert Kyle, a lobbyist from the firm, has bundled $50,850 for Clinton's campaign"

"Many lawyers at Hogan Lovells remember the week in 2004 when U.S. Army Capt. Humayun Khan lost his life to a suicide bomber. Then-Hogan & Hartson attorneys mourned the death because the soldier's father, Khizr Khan, a Muslim American immigrant, was among their beloved colleagues"
As an immigration lawyer for Muslims, Khizr Khan specializes in highly controversial visa programs that sell U.S. citizenship to Muslims by letting them buy their way into the U.S.
Washington Examiner Khizr M. Khan's website notes that he works to help clients with the E-2 and EB-5 programs that let overseas investors buy into U.S. companies and also provides green cards for family members.
The website lists his ability to practice in New York, though it gives a Washington phone number for the lawyer who lives in Virginia. A man who answered the phone said the website was correct, though he would not identify himself.
Looks like Kahn took advantage of Obama's Open Door Immigration policies for Muslims: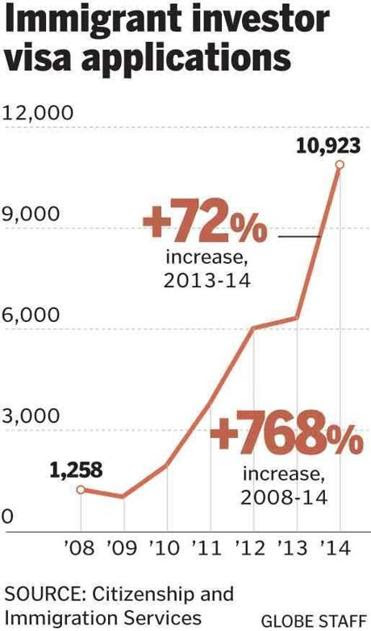 "The E-2 and EB-5 are two of the most notoriously abused visa categories that essentially allow wealthy foreigners to buy their way to U.S. residency, and possibly citizenship, with a relatively modest investment," said Jessica Vaughan, the policy director for the Center for Immigration Studies.
The EB-5 program has been caught up in multiple scandals and critics are pressing Congress to kill it.
"The EB-5 is literally a 'citizenship for sale' program in which a visa for a whole can be bought for as little $500,000," Vaughan told Secrets. "It is literally a 'citizenship for sale' program, and it's an amazing deal. Compared to other countries, America is the Walmart of investor visa programs," she added.
One criticism is that it allows an immigrant to invest $500,000 in an approved type of business and in return get a set of green cards for the investor, the investor's spouse, and all their under 21-years-of-age children.
Khizr Muazzam Khan
Attorney at Law
Main Office:
415 Madison Avenue, 14th Floor
New York, NY 10017 USA
Telephone No.
(202) 279.0806
"I found it interesting Mr. Khan, that you and your wife, an American Gold Star family, would take the stage to support a sitting president and one desiring to be president, who had abandoned Americans in a combat zone and lied about it."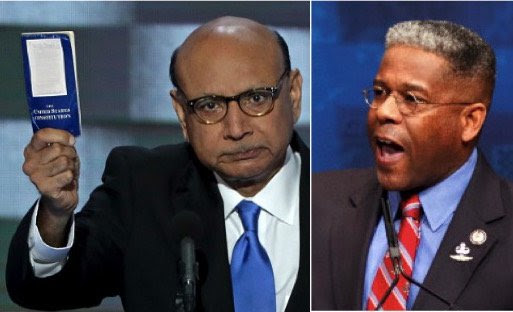 Allen B. West "I tend to believe that if alive, your son would consider that type of behavior abhorrent and deplorable. Or perhaps, as it seems, your speech was politically driven, and not based on principle? After all, you did take the stage before a crowd that disrespected a Medal of Honor recipient...is that cool with you?
You see, I understand Mr. Khan, that your son and your family are Muslim and Muslims do indeed serve in our armed forces. But in the military I know, we do not celebrate that which divides, but rather that which unites. And what is it that unites us as Soldiers, Sailors, Airmen, and Marines? It is service above self, commitment to something greater than the individual, and sacrifice for our country and comrades in arms.
Now, let's be honest Mr. Khan, those of us with knowledge could just as easily bring attention to SGT Hasan Karim Akbar and Major Nidal Hasan, both Muslims serving in the U.S. Army. Just as you celebrated your Muslim son's sacrifice, there are others who could give testimony to their loss due to those Muslim soldiers — and I use lower case reference to them (soldiers) because they dishonored the oath and were traitors to our Code of Honor. Your son was not, but that had nothing to do with him being a Muslim: he was an American Soldier.
So, Mr. Khan, since you had such an immense stage, what should you have addressed? You should have taken the time to explain how humbled and thankful you are to live in America. You should have mentioned how honored your son was and the pride you felt knowing he was serving your adopted country. You should have explained to America, and the world, what killed your son...the ideology of Islamism, Islamic fascism.
You could have told all of us why it needed to be defeated and that we need a commander in chief who would not abandon Americans in combat, but ensure they were supported in order to defeat this scourge.
Mr. Khan, you could have taken these words spoken by a proven courageous and resilient leader, Sir Winston Churchill, who has a U.S. Naval vessel named after him, and expounded upon them:
"How dreadful are the curses which Mohammedanism lays on its votaries! Besides the fanatical frenzy, which is as dangerous in a man as hydrophobia in a dog, there is this fearful fatalistic apathy. The effects are apparent in many countries, improvident habits, slovenly systems of agriculture, sluggish methods of commerce, and insecurity of property exist wherever the followers of the Prophet rule or live. A degraded sensualism deprives this life of its grace and refinement, the next of its dignity and sanctity. The fact that in Mohammedan law every woman must belong to some man as his absolute property, either as a child, a wife, or a concubine, must delay the final extinction of slavery until the faith of Islam has ceased to be a great power among men. Individual Muslims may show splendid qualities, but the influence of the religion paralyses the social development of those who follow it. No stronger retrograde force exists in the world. Far from being moribund, Mohammedanism is a militant and proselytizing faith. It has already spread throughout Central Africa, raising fearless warriors at every step; and were it not that Christianity is sheltered in the strong arms of science, the science against which it had vainly struggled, the civilization of modern Europe might fall, as fell the civilization of ancient Rome."
And now we can all understand why Barack Obama had Churchill's bust removed from the Oval Office.
Those were the insightful, prescient, and relevant words of Sir Winston Churchill from the first edition of his book, The River War.
Mr. Khan, this is what you should have addressed; it would have been so very well received. You could have told the world and defined the enemy that killed your son...instead my assessment is that you will be remembered as a political pawn.
You could have taken the time to explain the words written by Thomas Jefferson and John Adams, dated March 28, 1786, to U.S. Minister of Foreign Affairs John Jay, reporting on their meeting with the Ambassador of Tripoli:
"We [Adams & Jefferson] took the liberty to make some enquiries concerning the ground of their pretensions to make war upon nations who had done them no injury, and observed that we considered all mankind as our friends who had done us no wrong, nor had given us any provocation. [Note they clarify "nations who have done them [i.e. Muslim Barbary States] no injury"] The Ambassador answered us that it was founded on the laws of their prophet [i.e. Mohammed]; that it was written in their Koran; that all nations who should not have acknowledged their authority were sinners; that it was their right and duty to make war upon them wherever they could be found, and to make slaves of all they could take as prisoners; and that every Mussulman [Muslims] who was slain in battle was sure to go to Paradise."
Mr. Khan, you had a moment to speak on history and provide us clarity and truth from a Muslim man who lost his son, an American Soldier, to Islamists. You could have clarified the difference between your son and SGT Hasan Karim Akbar and Major Nidal Hasan. That sir, to me, was a missed opportunity.
Then again, maybe you had no intention of using the platform provided to you as a teachable moment...but rather a politically-influenced opportunity for gain.
You, Mr. Khan, had the chance to be the face and voice of a Muslim family that stood with the fundamental principles and values of liberty, freedom, and democracy upon which this Republic was founded — in which you have found a home.
You could have articulated how a 7th century savage and barbaric ideology inspired by a murderous warlord, psychopath, and, by modern day standards, a pedophile, was not a radical but the leader of a militant phase of Islam introduced after the 622 AD event referred to as Al Hijra.
Mr. Khan, I grieve for the loss of your son. However, I grieve even more that you used his sacrifice and loss as nothing more than a damn politicized stunt. May God forgive you for it."
Send these post to your email groups and friends. Like us on
 Facebook