Public Schools Fail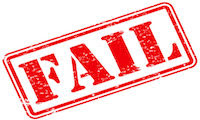 Handing out dismal grades, the Nation's Report Card says America's high school seniors lack critical math and reading skills for an increasingly competitive global economy. Only about one-quarter are performing proficiently or better in math and just 4 in 10 in reading. And they're not improving




UCLA Professor Blows Whistle on Illegal Admissions Practices at University
In 1996 California voters passed Proposition 209, which prohibited discrimination or preferential treatment based on race, ethnicity or sex in admissions to public college and universities. But the moment 209 passed, UCLA, according to a new book, set about figuring ways around it.




Today's Edition Sponsored By:

Gaystapo Strikes Again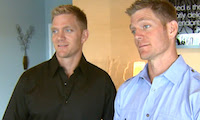 Knoxville-based network HGTV yanked a home-flipping show from its fall schedule today after evaluating reports that its stars have a history of anti-gay activism.




Trey Gowdy will require accountability in Benghazi investigation
Rep. Trey Gowdy, the Republicans' newest point man on the Benghazi attack, is a seasoned prosecutor determined to apply his well-honed courtroom skills to an election-year examination of the Obama administration's actions.




Harry Reid blocks Senate vote on Keystone
Senate Democrats are refusing to let supporters of the Keystone XL oil pipeline use an energy efficiency bill as a vehicle to attempt winning congressional approval for the controversial project.




Could kidnapping of Nigerian schoolgirls been prevented?
Help for Nigeria in light of the kidnapping of Christian and Moslem girls by terrorists may be too little and too late in terms of rescuing them. The terrorist group Boko Haram has abducted 280 girls, 276 of them after raiding a school for girls, and there is evidence they are being sold for $12.50 each.




House Votes to Hold Lois Lerner in Contempt of Congress
After months of partisan wrangling, the House of Representatives voted

Wednesday

to hold former IRS official Lois Lerner in contempt of Congress for refusing to testify about alleged partisan targeting.




Obama to Force Unprecedented Emission Limits on Power Plants
Within weeks, President Barack Obama's administration is set to unveil unprecedented emissions limits on power plants across the U.S., much to the dismay of many Democratic candidates who are running for election in energy-producing states. Fearful of a political backlash, they wish their fellow Democrat in the White House would hold off until after the voting.