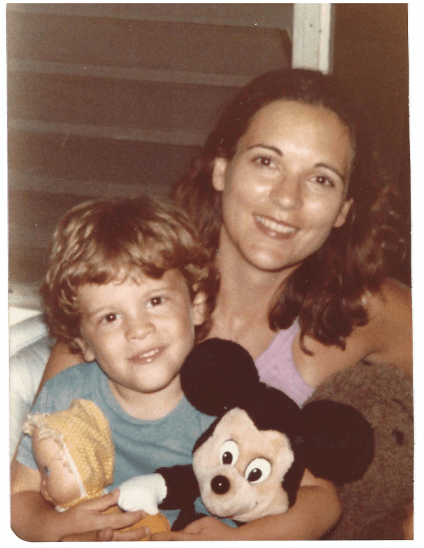 Hey, Patriot,

Jaime and I were just flipping through an old photo album and this one caught my eye.



Seeing these pictures brought back a lot of memories and made me remember some of the lessons that my mom taught me. These are what have made me the man I am today.

The biggest one was to always be truthful, especially with those close to you.

That's why I'm going to come clean to you right now.

Tonight is my critical fundraising deadline, and for the last few days, I've been especially anxious. Right now our opponent is outraising us by MILLIONS, and

she's using that money to run vicious attack ads

about me, my family, and our movement.

This is our one chance to fight back and put a stop to the lies, but I fear it's slipping through our fingers. That's why I'm reaching out to you right now.

Can you please chip in to help me fight back?
I believe with all my heart we can win this race, but I need your help to do it. Please, chip in whatever you can before time expires.

Thank you for your support. I won't forget it.

Sincerely,
Adam Laxalt
---

A personal note from Adam Laxalt:
My friend, I wanted to reach out personally and say thank you for your support.
I'm not going to lie to you, the fight to save our country won't be easy. But with patriots like you on my team we WILL win this race.
We've reached a critical moment in the campaign cycle and your support is more important now than ever before. Right now I'm under attack- the Democrats have already spent $76 MILLION to destroy my campaign.
That's why I'm asking you to chip in whatever you can right now. The fight to flip Nevada and retake the Senate majority depends on you.
Thank you for all your support,
Adam Laxalt
PAID FOR BY LAXALT FOR SENATE
PO Box 751102
Las Vegas NV 89136