Dear Fellow Patriot,
Please see the following message from my friends at the Victory 2016 Committee. These guys have a lot of experience in the "ground game" required to help win elections and they are working to help send Donald Trump to the White House. Treat 'em well!
Sincerely,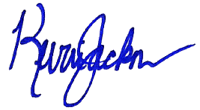 Kevin Jackson
Tea Party Community

Dear Conservative Friend,
Donald Trump's latest economic policy speech proves that he knows how to make America WIN again...
Lower taxes

for job growth

Kill the death tax

Completely reform America's trade policy and pull out of the Transpacific Partnership (TPP)

Jump-start American energy production

And repeal and replace Obamacare!
Unfortunately, none of that will be reported by the mainstream news media and the Clinton campaign is unleashing its $2 billion war chest to lie and smear all of these pro-America, conservative policies.
No matter what Donald Trump says the press is twisting his words into whatever they want the viewers to believe.
Mr. Trump just gave the most substantive tax policy speech we have seen in decades, and all that CNN can talk about is its excitement over Hillary Clinton's new TV commercials about Donald Trump's tax returns!
That's why it is so important for us to be able to produce our ads and buy up valuable air-time before it's too late.
The Victory 2016 Committee needs the funds to do so and that means we need your help right now.
We make absolutely no apologies for supporting our candidate Donald Trump -- and we never will!
Unfortunately, some of the Republican Party "elites" and D.C. insiders are working to destroy Trump right now.
Just look at the numbers: The Democrat Party's joint fundraising committee with the Clinton campaign has raked in $141 million this year.
The RNC's joint committee with the Trump campaign: $6.7 million.
A fundraising gap like that doesn't happen by accident!
The Victory 2016 Committee is your best opportunity to make an impact for Donald Trump's election.
The RINOs won't hit back against the Clinton campaign... but WE WILL!
Click here to make your most generous contribution today.
Sincerely,
Norman M. Olney, Executive Director
Victory 2016 Committee
43 South Powerline Rd., Suite 262
Pompano Beach, Florida 33069-3001