Conservative Leadership for 'The Next America'
A new, sweeping demographic snapshot of the United States, "The Next America," has been produced by the Pew Research Center. The data and graphs present a stunning picture of how dramatically the United States has changed and how dramatically it will continue to change.




Texas teacher who performs lap dance in class arrested, charged
Police in Texas are moving forward with criminal charges against a teacher who allegedly performed a lap dance on a 15-year-old student at the request of her class.




Today's Edition Sponsored By:

Knife Control: How Far Will They Go?
Has the time come to register kitchen knives? I think maybe it has. The April 9 stabbing incident at Franklin Regional High School in Murrysville, Pa., should make it apparent that we can no longer tolerate the indiscriminate ownership of kitchen knives in this country.




Veterans Affairs shame: Clean this house
Pittsburgh where a Legionnaires' disease outbreak in Department of Veterans Affairs health-care facilities killed six veterans and sickened at least 22 isn't the only place where the VA has betrayed its sacred mission.




Who is Elizabeth Warren?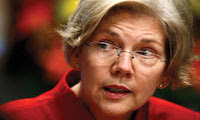 It's not just the Herald's Howie Carr who's dogging Massachusetts Sen. Elizabeth Warren about unanswered questions surrounding her claims of a Native American heritage during the national tour for her new autobiography, "A Fighting Chance."




Anti-Business Obama Strikes Again
When President Obama holds back approval of the Keystone pipeline, for the umpteenth time, it's bad enough that he's politically pandering to Tom Steyer, the hedge-fund billionaire and manic radical opponent of fossil fuels. If he gives in to Steyer by blocking the pipeline, Steyer gives $100 million to Democratic candidates this fall.




Obama jumps into NBA race controversy
President Barack Obama said

Sunday

that comments reportedly made by the owner of a U.S. pro basketball team are "incredibly offensive racist statements," before casting them as part of a continuing legacy of slavery and segregation that Americans must confront.