Obama: No Teleprompter, No Clue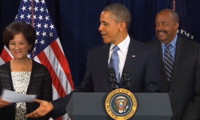 What always amazes me is hearing comments from people who say that Barack Obama can really "give a good speech." It's clear that they like his style when he has his teleprompter handy or his scripted speech memorized. But a really good speech can be given off-the-cuff, and Obama just can't do it.





Weiner's
Underage Girl Problem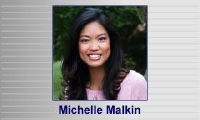 Touchy, touchy. Despite Team Anthony

Weiner's

best efforts at political rehabilitation, there's just no way to shore up his sorest scandal spot. As the New York Post reported this week, Weiner had a bit of a snit fit when a local Democratic official boldly slammed his sexting habits with underage girls.





Today's Edition Sponsored By:


Arpaio temporarily suspends immigration efforts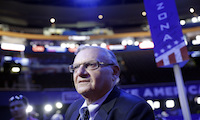 An Arizona sheriff who led the way for local police across the country to take up immigration enforcement is reconsidering his crackdowns - and other law enforcement officials who followed his lead are expected to eventually back away, too.





Maryland's sheriffs fighting gun control laws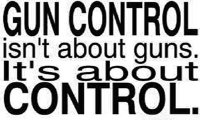 A growing revolt in rural counties against the state's new gun control law has spread to far Western Maryland, where the Garrett County sheriff declared the measure unconstitutional this week and said he would enforce only the provisions he believes are valid.





IRS workers say DC supervisors directed targeting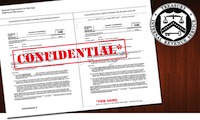 Two Internal Revenue Service agents working in the agency's Cincinnati office say higher-ups in Washington directed the targeting of conservative political groups when they applied for tax-exempt status.





Cartoon: Big brother w/ a pick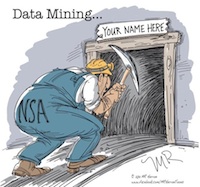 The NSA's data mine... perhaps you're next?





Jensen: Nebraska school officials want boy named 'Hunter' to change his name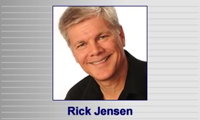 A 3 year-old deaf boy in Lincoln, Nebraska is being bullied by public school officials to change his name because the hand sign for Hunter Spanjer looks like a weapon. The Grand Island school district has a policy that forbids kids bringing to school "any instrument ... that looks like a weapon." They can't change the sign, because it's the official hand sign for his name, registered through S.E.E., Sign Exact English.