Could Elizabeth Warren Be Toppled By A Democrat Of Color?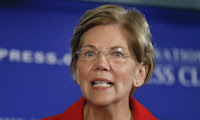 Massachusetts' first openly gay governor. Boston's first Asian American mayor. The first Black woman AG. In a season of diversity and historic firsts, isn't it about time for at least one of the state's two U.S. Senate seats to be occupied by a person of color? The person blocking that now is the incumbent, Elizabeth Warren.


Corruption: Ex-FBI Counterintelligence Agent Aided Russian Oligarch
Charles McGonigal, the former special agent in charge of the FBI's counterintelligence division in New York, is accused in an indictment unsealed Monday of working with a former Soviet diplomat-turned-Russian interpreter on behalf of Russian energy magnate Oleg Deripaska.


Today's Edition Sponsored By:
| | |
| --- | --- |
| You Might Like | |
Advertising: Follow this link for information on reaching the GOPUSA audience.
Senior Democrats: Biden Should Be 'Embarrassed' By Ongoing Classified Docs Case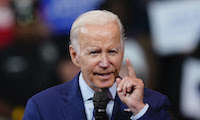 Senior Democrats, dismayed by a steady stream of startling disclosures, expressed criticism Sunday of how President Joe Biden handled classified materia l after leaving office as vice president and disappointment that the White House has not been more forthcoming with the public.


Texas Border Sheriff Sends SOS Seeking Aid: 'Illegal Aliens Wreaking Havoc In Our Communities'
Kinney County, Texas, Sheriff Brad Coe is pleading for help from his colleagues in three states as his department is overwhelmed by the surge in foreign nationals crossing the border illegally who are "wreaking havoc in our communities."


Today's Edition Sponsored By:
| | |
| --- | --- |
| You Might Like | |
Advertising: Follow this link for information on reaching the GOPUSA audience.
Border Patrol: More Than 300,000 Apprehensions, Gotaways In December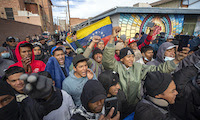 At least 225,797 people were apprehended entering the U.S. illegally nationwide in December, according to official U.S. Customs and Border Protection data released late Friday. Combining official apprehension data with preliminary Border Patrol reported gotaway data obtained by The Center Square -- a record 87,631 in gotaways -- December numbers total at least 313,428, another record.


Japan To Downgrade Covid To Same Threat Level As Seasonal Flu
On Friday, Japanese Prime Minister Fumio Kishida announced that in the Spring Japan will downgrade the legal designation of Covid to the same classification as the seasonal flu.


Violent Riot In Downtown Atlanta Over Killing Of 'Nonbinary' Activist
A protest turned violent in downtown Atlanta on Saturday night in the wake of the death of an environmental activist who was killed by authorities this week after officials said the 26-year-old shot a state trooper.


Today's Edition Sponsored By:
Again: More Classified Documents Found At Biden's Home, Some From His Time As Senator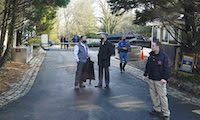 The FBI seized at least six more classified documents from President Biden's Delaware home on Saturday, the president's personal lawyer said. FBI agents searched the home for almost 13 hours and walked out with "six items consisting of documents with classification markings and surrounding materials," attorney Bob Bauer told reporters.


Naysayers Owe The Freedom Caucus An Apology!
For the first time in fifty years, Americans can celebrate "Sanctity of Life Sunday" in a nation that does not officially and forcibly authorize the slaughter of the unborn. Having repealed the detestable "Roe v. Wade" decision of 1973, by which an activist Supreme Court of that era had claimed abortion to be a "constitutional right" on every absurd premise, states now have the ability to protect the most innocent and helpless among them, if they have the decency and compassion to do so.


'Let Me Be Clear': WH Struggles With Biden Classified Documents Scandal
White House Press Secretary Karine Jean-Pierre is quickly earning the title of worse press secretary ever. During the latest White House press briefing, Jean-Pierre struggled to answer even the most basic questions. Cover up or incompetence?