Submitted by: S Short and Nancy Battle
Pre-Debate Revelations: Hillary's own minions exposed her deceptions to FBI
According to documents that were released by the FBI
on Friday
, but were practically ignored by major news outlets, President Barack Obama used an alias and fabricated a fake email address when he communicated with his secretary of state. This information begs the question: is Obama and Hillary Clinton both liars?
In the tradition of administrations wishing to garner a minimum amount of attention of their wrongdoing, the FBI chose
Friday
to dump notes from their agents' interview with Clinton's staff members including her closest confidante, Huma Abedin. She was questioned about a specific email that contained what they found was an alias used by Obama.
"It has been revealed that President Barak Obama used an alias while emailing to Hillary Clinton on her private email server, but claimed he was unaware of her illegal actions. Barack Obama already attempted to circumvent the Constitution to give millions of illegal aliens the right to vote ahead of the critical 2016 elections. We cannot allow Obama and his liberal allies to steal the election for Hillary Clinton" said former U.S. Army officer Joel Arends, chairman of Veterans for a Strong America.
"A computer specialist who maintained Hillary Clinton's private email server while she was secretary of state told the FBI that fellow State Department officials had expressed concerns to him about whether the system was properly retaining public records, according to newly released documents from the now-completed inquiry. Bryan Pagliano, a former Clinton campaign aide who set up and maintained the server during her time as secretary, said that some agency officials had asked him in late 2009 or early 2010 to convey to Clinton's 'inner circle' that her use of a private server could pose a 'federal records retention issue,' the documents show," according to the Trump for President campaign.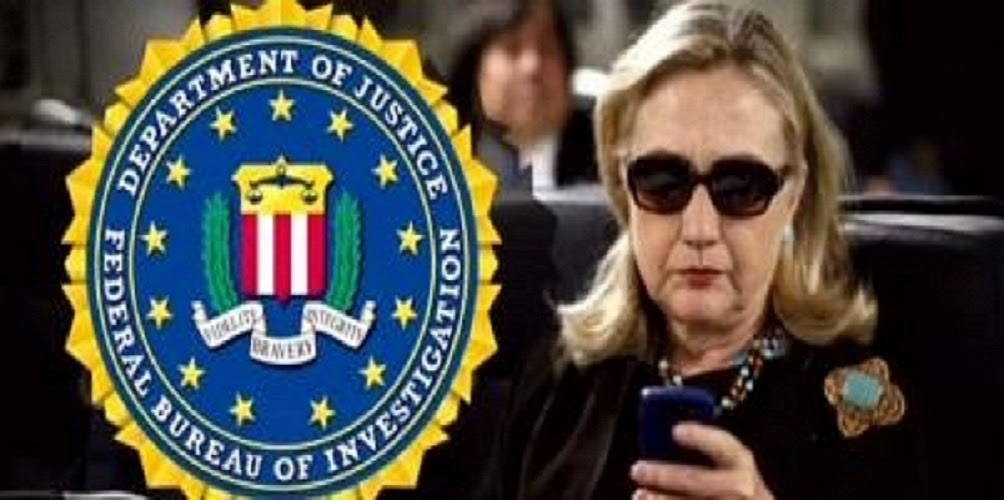 Despite the news media's downplaying the revelations within the documents released by the Federal Bureau of Investigation, it's been revealed that:
*THE FBI EXPOSED CLINTON'S LIES ON THE MATTER OF NUMBER OF DEVICES SHE USED

*THE FBI EXPOSED CLINTON'S LIES ON TURNING OVER ALL OF HER WORK RELATED EMAIL
*THE FBI EXPOSED CLINTON'S LIES ON TRANSMITTING CLASSIFIED INFORMATION AT THE TIME OF SENDING OR RECEIVING
*THE FBI EXPOSED CLINTON'S LIES ON THE MATTER OF WHETHER THERE WAS MARKED CLASSIFIED MATERIAL ON HER SERVER
*THE FBI EXPOSED CLINTON'S LIES ON THE MATTER OF HER SECRET SERVER BEING VULNERABLE TO HACKERS
*THE FBI EXPOSED CLINTON'S LIES ON THE MATTER OF SHE AND HER AIDES DELETING AND WIPING DEVICES
*THE FBI EXPOSED CLINTON'S LIES ON WHETHER OR NOT SHE HAD THE AUTHORITY TO SET UP HER OWN SERVER
*THE FBI EXPOSED CLINTON'S LIES ON THE ISSUE OF WHETHER SHE EMAILED PEOPLE WITHOUT A PROPER SECURITY CLEARANCE
Jim-Kouri
Jim Kouri, CPP, is founder and CEO of Kouri Associates, a homeland security, public safety and political consulting firm. He's formerly Fifth Vice-President, now a Board Member of the National Association of Chiefs of Police, a columnist, and a contributor to the nationally syndicated talk-radio program, the Chuck Wilder Show.. He's former chief of police at a New York City housing project in Washington Heights nicknamed "Crack City" by reporters covering the drug war in the 1980s. In addition, he served as director of public safety at St. Peter's University and director of security for several major organizations. He's also served on the National Drug Task Force and trained police and security officers throughout the country.