Tennessee to U.N.: stay out of our elections
After the United Nations sent election observers in 2012 to Tennessee, state legislators objected to an alleged violation of sovereignty, as well as joining a category of troubled nations with suspicious elections, including Libya and Cambodia.




Educational Institutions Continue to Restrict Free Speech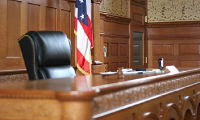 The latest in a string of successful court challenges to college "free speech zones" is unfolding in Virginia, where lawyers are negotiating a settlement in the case of a student who was barred from preaching on campus.




Today's Edition Sponsored By:

School stabbings renew debate about heightened security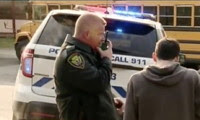 An armed police officer, two security guards, door buzzers and scores of surveillance cameras feeding into the local police department were not enough to keep a 16-year-old from exacting a bloody toll on his classmates

on Wednesday

morning in the halls of Franklin Regional Senior High School.




European Social Democracies and Gun Control
Over the years, in both commentaries and letters to the editor in my local newspaper, I have noted the naïve expression of many letter writers and liberal pundits, who glossing over the Constitutional protections guaranteed by the 4th and 5th Amendments, opine, "If you don't have anything to hide, then you don't have anything to fear!"




Brandeis Bows to Islamic Censorship
It's graduation time. Many college students are preparing for their commencement ceremonies. On some campuses, some students are playing a game of what we might call "Dump the Speaker." Conservative speakers chosen to deliver commencement addresses are being howled off campus by leftist student organizations and faculty as well. It's either a left-wing speaker -- or none.




BLM Stands Down, Releases Herd; What's Next?
U.S. officials ended a stand-off with hundreds of armed protesters in the Nevada desert

on Saturday

, calling off the government's roundup of cattle it said were illegally grazing on federal land and giving about 300 animals back to the rancher who owned them.




Detroit violence has reached a tipping point
So what are we going to do now? I'm not asking what black people are going to do. I'm not asking what white people are going to do. I'm asking what we all are going to do about the violence escalating in our region.