Effort to whitewash Detroit beating suspect begins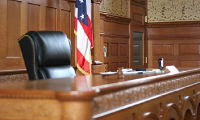 The attorney representing the Detroit teen accused of being an instigator in the mob attack on a Macomb County man earlier this month said the hate crime charge against his client is inappropriate, calling it a "spur of the moment" situation. "A hate crime to me is burning a cross on somebody's lawn because of their race or color," lynching someone or painting swastikas on a synagogue, said Attorney Solomon Radner.




Help wanted - desperately
Let's check in on how Nobel Peace Prize winner Barack Obama is faring with his flailing foreign policy. Do you actually think Putin fears any retaliation from the United States?




Today's Edition Sponsored By:

Anger and dismay at stalled Guantanamo 9/11 trial
Don Arias stormed out of the meeting with the defense lawyers at this U.S. Navy base after less than 15 minutes. He was soon followed by three others who also lost family members in the 9/11 terror attack.




Time Bombs in the Democrat Coalition
The Republican Party is roiling with internal conflicts, say the analysts. The tea party is confronting the establishment. The noninterventionists are at war (forgive the expression) with the interventionists. The libertarians would like the party to endorse same-sex marriage.




Alan Simpson Embodies Fading RINO 'Glory Days'
Outside of his home state of Wyoming, former Senator Alan Simpson is best known as the Republican collaborator in the 1986 "Simpson Mazzoli" amnesty bill that officially sanctioned illegal immigration and opened the floodgates on the nation's southern border.




Denver Man Ate Pot Candy Before Shooting Wife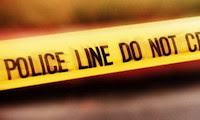 A Denver man accused of killing his wife while she was on the phone with a 911 dispatcher ate marijuana-infused candy before the attack, according to search warrants released

Thursday

.