The Battle For City Hall Is On: Paul Vallas Will Face Brandon Johnson To Become Chicago's Next Mayor
Former Chicago Public Schools CEO Paul Vallas will face off in April against Cook County Commissioner Brandon Johnson to become Chicago's next mayor as voters Tuesday rejected incumbent Mayor Lori Lightfoot's efforts for a second term after four tumultuous years marked by a pandemic, spikes in crime citywide and widespread divisiveness.


In Eastern Oregon, They Move Just A Little Closer To Joining Greater Idaho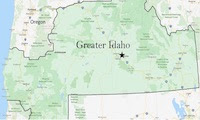 Eastern Oregon is pretty much just a colony of imperial Portland in that state, where the tyranny of the majority there makes life a living hell for the lumberjacks, farmers, fishermen, truckers, and other rural constituents outside that part of the state.


Today's Edition Sponsored By:
| | |
| --- | --- |
| You Might Like | |
Advertising: Follow this link for information on reaching the GOPUSA audience.
The Biggest Supporters Of School Choice In Texas Aren't Who You Might Think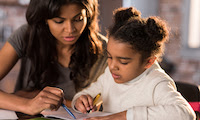 The strongest source of support for school choice in Texas is among Black Democrats. As is common across the nation, it's minority parents whose children attend inner-city schools, which tend to have fewer resources and score lower in testing. That's what explains this result:


From Woke To Queerbait: Dictonary.Com Adds 300 New Words
Well folx, you're going to want to see the new entries Dictionary.com has added to describe our collective hellscape. Deadass. And if you didn't understand that sentence, don't worry -- that's what these new definitions are for.


Today's Edition Sponsored By:
| | |
| --- | --- |
| You Might Like | |
Advertising: Follow this link for information on reaching the GOPUSA audience.
New York City To Pay Almost $7 Million To Protesters Arrested During 2020 George Floyd Protests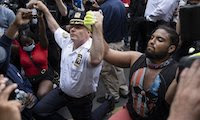 The city of New York will pay millions of dollars to protesters who were arrested and detained during a George Floyd demonstration in the Bronx in June 2020. According to the settlement agreement, each of the more than 300 protesters that were arrested will receive $21,500.


Rail Workers Sick In Wake Of Toxic Norfolk Southern Derailment As Safety Bill Hits Senate Floor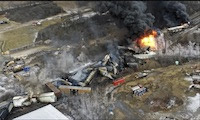 The presidents of a dozen railroad unions told federal officials on Wednesday that workers at the site of the East Palestine, Ohio, train derailment that spilled toxic chemicals have fallen ill.


Democrats Vote To 'Rein In' Biden's Executive Orders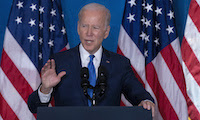 Nearly 60 House Democrats voted with Republicans in the U.S. House Wednesday to put a check President Joe Biden's executive orders. The House voted on the REIN IN Inflation Act, which would require the Biden administration to publish the "inflationary impact" of each executive order before issuing it. The bill passed 272-148 with 59 Democrats in support. See how they voted.


Today's Edition Sponsored By:
'You're Not Willing To Answer A Question!' Ted Cruz Accuses AG Merrick Garland
Texas Republican Sen. Ted Cruz tore into Attorney General Merrick Garland in an angry diatribe at a Senate oversight hearing for having done 'nothing' to arrest protesters outside Supreme Court Justices' homes.


Is Joe Biden Too Old? Biden Says Age Isn't An Issue
Is Joe Biden too old to run for reelection? During a recent interview with ABC News, Biden said "just watch me" in answer to a question on whether his age is an issue for the 2024 presidential election. Having YOU been watching? Should Joe Biden run again?