Here's What The FAA Has Been Focused On Instead Of Keeping Planes In The Air
Keeping planes in the air has taken a back seat at the Federal Aviation Administration as the agency pivots its focus to diversity, equity, and inclusion under the leadership of Transportation Secretary Pete Buttigieg. The FAA's mission-critical pilot safety alerting system crashed overnight, causing the agency to temporarily ground all outgoing air traffic across the country Wednesday morning and delay more than 6,500 flights.


Today's Edition Sponsored By:
| | |
| --- | --- |
| You Might Like | |
Advertising: Follow this link for information on reaching the GOPUSA audience.
Follow The Money: The 'Why' In One-Sided Coverage Of Climate Issues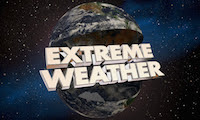 The AP announced last year that it was putting new energy behind its environmental coverage -- dedicating more than two dozen reporters to the beat -- and it's all thanks to what the news service calls an $8 million "philanthropic grant" from a coalition of five climate alarmist organizations.


Playing 'Gotcha' With Concerned Parents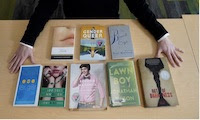 Liberals can misspeak all day and nothing happens. But if someone takes a conservative stand on a moral issue, a media outlet like the Washington Post will do an aggressive takedown if they sniff an error -- any error.


Today's Edition Sponsored By:
| | |
| --- | --- |
| You Might Like | |
Advertising: Follow this link for information on reaching the GOPUSA audience.
Hochul Pitches Natural Gas Ban, Cap-And-Trade Program
Gov. Kathy Hochul is pledging to make New York the first state to ban natural gas heating and appliances in new buildings as part of a broader effort to blunt rising energy costs. Hochul used her state-of-the-state address Tuesday to highlight the new proposal, which would prohibit the use of fossil fuels by 2025 for smaller buildings, and 2028 for larger structures.


Biden Admin Extends Covid Health Emergency For Yet Another 90 Days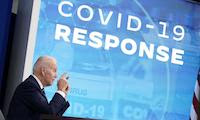 The Biden administration has yet again extended the Covid-19 public health emergency determination for another 90 days, the White House announced on Wednesday. Since first being announced on January 31, 2020, the public health emergency has been renewed ten times already, making this latest extension the 11th.


Mexican President Praises Biden For Not Building Border Wall Even When 'Conservatives Don't Like It'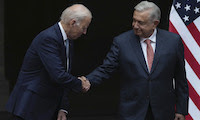 Mexican President Andres Manuel Lopez Obrador has praised President Joe Biden for taking a stand against the U.S. border wall, and criticized conservatives during the North American Leaders' Summit on Tuesday. It comes as the United States sees a surge in illegal immigration across the southern border.


Today's Edition Sponsored By:
Comer Presses Treasury To Hand Over Records Of 'Suspicious Business Transactions' As Biden Family Investigation Moves Forward
The new chair of the House Oversight Committee has requested information from the Department of the Treasury on the Biden family's and their associates' "suspicious business transactions" as part of the panel's pledge to probe the Biden family's foreign business dealings and "international influence peddling schemes."


Oops... Classified Documents Found In Joe Biden's Former Office
Classified documents were found at a private office of Joe Biden from his time as vice president. So far, there has been no FBI raid or intense media coverage as there was for former President Trump. Joe Biden is claiming ignorance. Imagine that!