San Francisco 'Reparations Committee' Proposes Giving Every Black Person $5 Million, Total Debt Forgiveness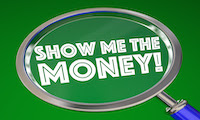 San Francisco's 'Reparations Committee' has drafted a proposal to hand out $5 million to each Black long-term resident and forgive all their debt as compensation for the years of supposed systematic oppression experienced by the city's Black community since its foundation.


Is This A Republican Turning Point?
Did the prolonged fight for the Speaker's gavel create circumstances for change in Washington -- especially in the Republican party? For the first time in over a century, it took 15 rounds of voting, cajoling, compromise, and almost one fistfight to select a Speaker of the House.


Today's Edition Sponsored By:
| | |
| --- | --- |
| You Might Like | |
Advertising: Follow this link for information on reaching the GOPUSA audience.
Biden's Lawyers 'Likely Witnesses' In Criminal Probe Of Mishandling Of Classified Docs: Jonathan Turley
George Washington University law professor Jonathan Turley believes President Joe Biden's personal attorneys are "likely witnesses in a criminal investigation" following their discovery of multiple caches of classified documents at unsecured locations associated with the president.


'Unacceptable': Youngkin Outraged Over Delays In Notifying Student Recipients Of Their National Merit Award
Virginia Republican Gov. Glenn Youngkin was outraged over delays by high schools in notifying "commended" students of their National Merit Award, as four more schools reported the same issue on Friday, increasing the school count in Fairfax County to seven in total.


Today's Edition Sponsored By:
| | |
| --- | --- |
| You Might Like | |
Advertising: Follow this link for information on reaching the GOPUSA audience.
Reps. Marjorie Taylor Greene, Paul Gosar Back On Committee Assignments After Being Stripped Of Them In Previous Congress
Two Republican House lawmakers landed committee assignments after having been stripped of them in the previous Democrat-controlled Congress on separate occasions in 2021. Reps. Marjorie Taylor Greene (R-Ga.) and Paul Gosar (R-Ariz.) had both been stripped of their committee seats in 2021 over social media posts they had made.


Biden Touts Rising Wages, But Inflation Has Kept Workers From Enjoying The Benefits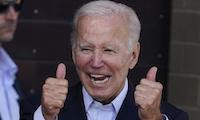 President Joe Biden touted Americans' rising wages over the weekend, but a closer look shows there is more to the story. "More Americans have health insurance than ever in history," Biden wrote on Twitter. "Fewer families are facing foreclosure today than before the pandemic. And wages are climbing faster than prices."


Democrat Rep. Sheila Jackson Lee Proposes Bill Criminalizing Political Criticism Of Minorities
The convoluted -- yet potentially extremely dangerous -- bill proposes that a white person who "vilifies" any non-white person, and whose words subsequently end up on social media, could themselves be guilty of committing a federal crime if those words were accessible by "persons who are predisposed to engaging in any action in furtherance of a white supremacy inspired hate crime." Huh?


Today's Edition Sponsored By:
Biden Says Americans Would 'Need Some F-15s' To Fight Government
President Joe Biden said on Monday that AR-15 rifles wouldn't help Americans in an armed conflict with the federal government. Biden made the comments during the National Action Network's (NAN) annual Martin Luther King Jr. Day breakfast in Washington, where he vowed to ban what he called "assault weapons," referring to semiautomatic sporting rifles in the style of an AR-15.


What Would MLK Think Of Biden And Democrats Today?
The legacy of Dr. Martin Luther King Jr. is one of hope for America. King dreamed of a colorblind society, where people were judged on merit rather than skin color. What would MLK think of America today?