Gang Of Eight Senators Toured El Paso Pledging Bipartisan Solution To Secure Border Amid Growing Crisis
The group of eight U.S. senators who visited the U.S. -- Mexico border in El Paso, Texas, on Jan. 9 has vowed to find a bipartisan solution to the growing immigration crisis. The tour comes as the number of migrants crossing the border has surged during Biden's first two years of presidency.


Racial Disparities: Denver Might Decriminalize Jaywalking
Tickets for jaywalking could become a thing of the past in Denver. City Council is considering a bill to decriminalize jaywalking. Currently, Denver's jaywalking laws lead to fines between $65 to $95. The new bill would align Denver laws with state laws, which have more flexibility in where people can cross between intersections.


Today's Edition Sponsored By:
| | |
| --- | --- |
| You Might Like | |
Advertising: Follow this link for information on reaching the GOPUSA audience.
American Banks Prepare For Decline In Profits, 17 Percent Drop Predicted For Top Six Banks In The Fourth Quarter
Big banks in the United States are getting ready to deal with shrinking profits due to factors like an overall difficult economic environment, despite the fact that interest incomes have risen over the past year. JP Morgan Chase, Citigroup, Bank of America, Wells Fargo, Goldman Sachs, and Morgan Stanley are the six largest lenders in the United States.


UK Sees Mysterious Increase In 'Female Pedophiles' After Police Start Recording Crimes By 'Gender Identity'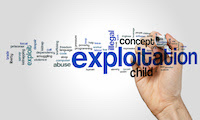 The number of female pedophiles in the U.K. appears to be rising dramatically, but there is a crucial piece of information that is being overlooked. That is that many police forces around the U.K. are now recording crimes based on self-declared gender identity rather than the material reality of biological sex, leaving some to question the validity of the data.


Today's Edition Sponsored By:
| | |
| --- | --- |
| You Might Like | |
Advertising: Follow this link for information on reaching the GOPUSA audience.
Biden Administration Proposes Student Loan 'Safety Net'
The Biden administration has announced a comprehensive plan that provides a "safety net" for millions of student loan borrowers that includes more affordable repayment terms, amicable monthly interest, and the ability for lower- to middle-income earners to postpone the debt indefinitely.


'Very Volatile Moment': Newsom Slashes Budget After Turning $98 Billion Surplus Into $22.5 Billion Deficit In Single Year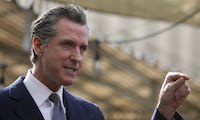 California Gov. Gavin Newsom (D.) revealed Tuesday that the state faces a $22.5 billion deficit in the coming fiscal year, a far cry from last year's $98 billion surplus. Newsom announced the deficit in a speech unveiling his proposed 2023-24 budget, which includes $297 billion in spending proposals, an $11 billion decrease from last year.


McCarthy Plans To Remove Schiff, Omar, Swalwell From House Committees
House Speaker Kevin McCarthy (R-Calif.) confirmed Monday that he plans to remove Reps. Eric Swalwell (D-Calif.), Ilhan Omar (D-Minn.), and Adam Schiff (D-Calif.) from their committee assignments. McCarthy told The Associated Press on Monday that he will expel the three Democrats, coming months after he pledged to do so in June if Republicans took the majority in the House.


Today's Edition Sponsored By:
Experts Question Why Biden And Trump Treated Differently In Classified Document Cases
As Republican lawmakers such as Rep. Marjorie Taylor Greene (R-Ga.) worry that President Joe Biden's retention of classified materials from his vice presidency may be "[swept] under the rug," legal experts told The Epoch Times why Biden and former President Donald Trump appear to have been treated very differently in two strikingly parallel cases.


House Cleaning? McCarthy Elected Speaker As 20 Patriots Push For Change
After 15 grueling rounds, Kevin McCarthy was elected speaker of the House. The win comes as twenty House members pushed for changes in the House rules to return power to the people. Despite intense pressure, these patriots stood strong, and the House is better for it.