Submitted by: W.G.E.N.
Once again there are parts of this article I can't copy/paste to email so it is best readers go to the URL and read it there. It is also on
https://www.dailywire.com/
Someone needs to take Sen. Mark Warner (VA) out behind the woodshed and TEACH him some common sense and provide him some opioids for the PAIN he is obviously in.
Jackie Juntti
WGEN
idzrus@earthlink.net
~~~~~~~~~~~~~~~~~~~~~~~~~~~~~~
~~~~~~~~~~~~~~~~~~~~~~~~~~~~~~
~~~~~~~~~~~~~~~~~~~
https://www.newsmax.com/politics/trump-doj-documents-fbi/2018/05/19/id/861355/Once
In Furious Tweetstorm, Trump Demands Mueller 'STOP' Russia Probe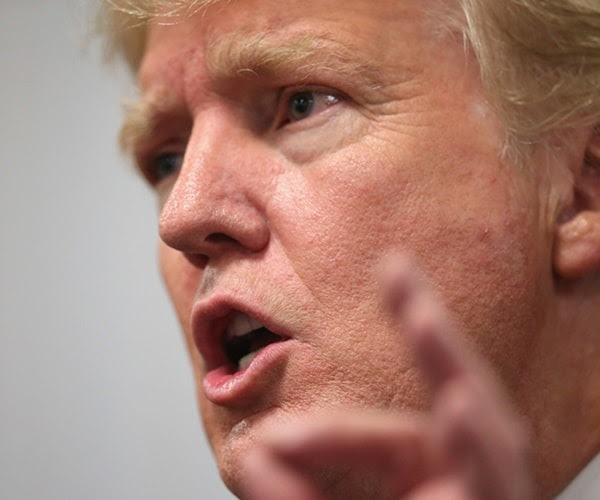 (Getty Images)
By Todd Beamon | Sunday, 20 May 2018 09:50 AM
In a major tweetstorm
Sunday
morning, President Donald Trump demanded an end to special counsel Robert Mueller's probe into election interference.
It was the president's first response to a New York Times report on Saturday that an emissary from Saudi Arabia and the United Arab Emirates met with members of Trump's team, including his eldest son, at Trump Tower in New York about three months before the election, offering to help the billionaire developer win.
He slammed the "failing and crooked" New York Times for a "long & boring story indicating that the World's most expensive Witch Hunt has found nothing on Russia & me so now they are looking at the rest of the World!"
He then blasted Mueller's team and called for an investigation into former Secretary of State Hillary Clinton.
"At what point does this soon to be $20,000,000 Witch Hunt, composed of 13 Angry and Heavily Conflicted Democrats and two people who have worked for Obama for 8 years, STOP!" Trump tweeted.
"Republicans and real Americans should start getting tough on this Scam," he added, referring to Clinton.
Finally, he tweeted that because Mueller's probe has "given up on Russia and is looking at the rest of the World" it will continue during the 2018 midterms, "where they can put some hurt on the Republican Party."
It's illegal for foreign governments or individuals to be involved in U.S. elections. But the Senate Intelligence Committee's top Democrat said the Times report suggested Trump's campaign had been "clearly receptive" to such offers.
"I don't understand what the president doesn't get about the law, that says if you have a foreign nation interfere in an American election, that's illegal," Senator Mark Warner of Virginia said on CNN's "State of the Union."
An attorney for Donald Trump Jr. confirmed
on Saturday
that a meeting took place with, among other people, Erik Prince, founder of the private military company Blackwater USA, which is now known as Academi.
"Prior to the 2016 election, Donald Trump Jr. recalls a meeting with Eric (sic) Prince, George Nader, and another individual who may be Joel Zamel. They pitched Mr. Trump Jr. on a social media platform or marketing strategy. He was not interested and that was the end of it," attorney Alan Futerfas said in an emailed statement.
Zamel, an Israeli social-media expert, has become a focus of Special Counsel Robert Mueller's investigation into Russian interference in the 2016 campaign, according to media reports. Nader is an emissary for the princes of Saudi Arabia and the UAE. The New York Times reported that Prince, the brother of U.S. Education Secretary Betsy Devos, arranged the meeting.
"If these facts are accurate, it demonstrates yet again just how not only willing but eager the president's son and the Trump campaign were to solicit to receive foreign help," Representative Adam Schiff, Democrat of California, said on NBC's "Meet the Press."
The specifics of the meeting were previously unknown to the House Intelligence Committee, said Schiff, the panel's top Democrat.
On Saturday
, Trump called on the Justice Department to release documents in light of reports of an FBI informant infiltrating his 2016 campaign, saying on Twitter that the data "can give the conclusive answers."
"If the FBI or DOJ was infiltrating a campaign for the benefit of another campaign, that is a really big deal," Trump said in his post. "Drain the Swamp!"
The New York Times
and
The Washington Post
reported
Friday
that the FBI informant, whom both news organizations did not identify by name, met with several Trump campaign aides during the election after the agency learned that they had suspicious contacts with Russia.
The informant met with Trump campaign aides George Papadopoulos, Carter Page ­ as well as co-chairman Sam Clovis.
Trump has continued to slam the Russia probe as a "witch hunt" and has demanded that the Justice Department release documents on the informant.
Material from Reuters and Bloomberg news services was used in this story.

Related Stories:

Democrats Want Trump Administration to Help Them Sue Russia
© 2018 Newsmax. All rights reserved.