Funny business? Alabama Supreme Court stays judge's order to preserve voting records in Senate election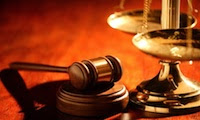 The Alabama Supreme Court has reportedly stayed a lower court's order to election officials that would have required the preservation of voting records in

Tuesday's

Senate special election.




Should Trump create a special counsel to look at Mueller?

There is a growing chorus for the Trump administration to turn the legal tables on special counsel Robert Mueller and investigate his own army of Trump-hating attorneys.




Today's Edition Sponsored By:

Tone deaf Hollywood pushes out man-boy love film
Hollywood has been rocked for months by reports of sexual misconduct, but evidently there is no bad time to release a major motion picture about a gauzy romance between an adult man and a teenage boy.




Still Dawdling Over Deadly Diversity Visas
Instead of immediately shutting down one of America's stupidest visa programs, which helped bring us yet another murder-minded jihadist this week, bipartisan Beltway politicians are pushing to preserve and expand the illegal immigration pipeline.




Today's Edition Sponsored By:

Let's Liberate Blacks From Left-Wing Politics
A new Quinnipiac University poll shows yet another perspective on the deep racial division in our country. According to the poll, 86 percent of blacks compared to 50 percent of whites say that President Trump does not "respect people of color as much as he respects white people."




Fetal tissue firms in undercover pro-life investigation shutter after $7.8 million settlement
Two California biomedical firms named in an undercover video investigation of the sale of fetal tissue from abortions are shutting down after reaching a $7.8 million settlement with the Orange County District Attorney's Office.




Doug Jones wins Senate seat in Alabama special election
Democrat Doug Jones eked out a win over embattled Republican Roy Moore in

Tuesday's

special election to fill Alabama's U.S. Senate seat, delivering a massive boost to Democrats and leaving Republicans with only the slimmest of majorities in the upper chamber.




Today's Edition Sponsored By:

Anti-Trump bias rampant in text messages by Peter Strzok, FBI agent on Mueller team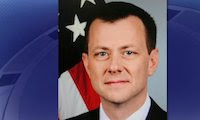 The FBI official removed from Robert Mueller's special counsel investigation repeatedly mocked Donald Trump, referring to him as a "douche," and expressed concern over what would happen to the U.S. if he was elected, according to copies of text messages the agent sent.




Corrections officers outraged over Colin Kaepernick visit to prisoners at Rikers Island
A top New York union leader blasted city officials for allowing former NFL quarterback Colin Kaepernick to meet with inmates

Tuesday

at Rikers Island, predicting the visit would only encourage violence against corrections officers.




Love racing? Join GOPUSA in sponsoring Bobby Eberle
Bobby Eberle is working his way up the Mazda Road to Indy, but he needs your help. Please join GOPUSA in supporting Bobby. With your organization as a partner, you can bring together your love of racing and conservative politics.