Submitted by: Nancy Battle
A

South Florida

orthodontist

is taking on President Obama's penchant for unilaterally altering the Affordable Care Act without the approval of Congress.
And he's got a shot a winning.


Larry Kawa

took to Capitol Hill in Washington D.C., Wednesday morning to announce a lawsuit filed on his behalf with the 11th Circuit Court of Appeals. It's the only case of its kind against any of the 29 executive orders relating to

Obamacare

.
If successful, the court could force the Obama administration to adhere to the employer mandate that it has twice delayed, contradicting the plain text of the law.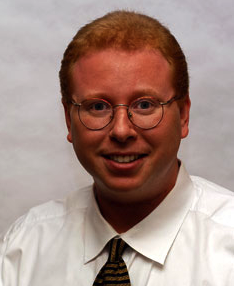 If he can prove he's been aggrieved by spending the $5,000 for nothing then he may have a shot
However, even if he wins the case the government will appeal it.
"I'm not a politico. I'm not a Washington D.C
.
guy. I'm an orthodontist from Boca Raton,"
Kawa told Watchdog.org.But he's also on to something. A federal district judge previously dismissed his case against the government while simultaneously lying out a roadmap for how to proceed. Kawa lacked standing.

Standing is the legal principle in which a plaintiff must show an actual injury before a court will hear the dispute. It's a hurdle that has kept at bay other would-be challengers seeking to avoid an injury.
"If the court grants us standing then they lose," Kawa said.
Because he employs more than 50 workers, Kawa Orthodontics is subject to complicated regulations and penalties under Obamacare.
In March 2013, Kawa spent $5,000 on legal fees to make sure his business was in compliance with the health law. Kawa said he spent 100 additional hours learning about the law, including meetings with insurance agents and his accountant.
Four months later it was all for naught. The administration changed the law without congressional approval. It was delayed again on Feb 10.


"Whatever the stated reason for the new delay, it is illegal,"

reported the Washington Post.
Kawa, along with Judicial Watch, a conservative legal organization, is suing under the Administrative Procedure Act,

a bill of rights for those whose affairs are regulated and controlled by administrative agencies.
Kawa said he doesn't want his money back. He wants something the administration can't buy.


"I'm suing for the court to declare that the act of Congress (the Affordable Care Act) was real and not something the president can change at will,"

he said.
Obamacare expressly states that the employer mandate, or "employer shared responsibility," applies after Dec. 31, 2013. Other provisions, such as penalties, are specifically tied to that date.
An executive branch delay is an illegal change and a violation of the Constitution's separation of powers, critics say.
The White House sees it differently.


"It is preposterous to suggest that a delay in the implementation of a provision within a law is anything unusual,"

White House

press secretary

Jay Carney

told reporters after the first delay was announced.

"I have several examples here I could provide to you, and numerous more could be provided to you, and they happened under previous administrations and this one."




Ironically, if the court rules in favor of Kawa Orthodontics, the mandate would go into effect immediately, something wary businesses and the administration don't want.




However, the fallout could send the law back to Congress for an immediate legislative fix, which the administration is trying to avoid from the outset.




"If President Obama truly wants to fix Obamacare, he will have to go through Congress,"

said Tom Fitton, president of Judicial Watch.




The latest delay reportedly was an attempt to stem voter backlash ahead of the November midterm elections.


Kawa said he doesn't mix politics with his patients but has received angry emails calling him an "obstructionist."


"I live in Boca Raton. It's a small town and it's unavoidable,"

he said.
Kawa says he's trying to hold the government accountable to its own laws.


"This is a wave that's washing over us, and a lot of people are just standing there waiting to get wet,"

he said.

"Some people just don't appreciate what is happening."


Source: http://watchdog.org/130044/executive-order-obamacare/