Dear Conservative,

"The NLRB canceled my vote."

Last month, one brave worker testified in the U.S. House of Representatives about her battle against a Service Employees International Union (SEIU) "card check" campaign.

You see, Barbara Ivey came to work one morning and found out that the SEIU had been recognized as her monopoly bargaining agent.

She never voted. Coworkers reported they felt intimidated by union organizers to sign cards.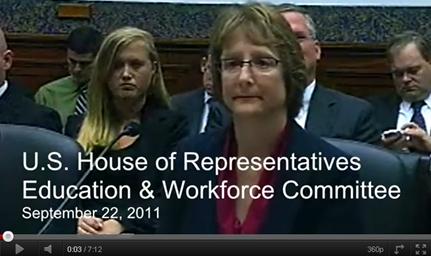 With the odds stacked against her, Ivey collected enough signatures from her coworkers to force a secret ballot vote.

And then, as she explains in an op-ed in the

Washington

Examiner, the Obama National Labor Relations Board canceled the vote.

She and her coworkers aren't the Obama Labor Board's only victims.

"Other elections that had already taken place were abruptly nullified -- the NLRB didn't even bother to count the ballots," she notes.

I urge you to

read her story

-- in her own words -- and

watch her Congressional testimony

.

Her conclusion is right on: "Congress should act immediately to rein in the NLRB and restore my secret ballot."

Sincerely,



Mark Mix

P.S. The National Right to Work Committee relies on your voluntary support. Please consider

chipping in with a contribution of $10 or more

today.